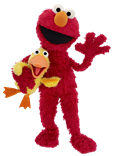 Let's Be Friends!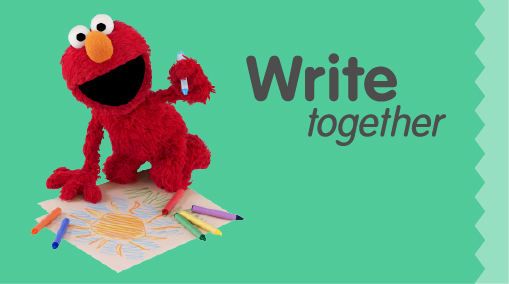 I'm a Good Friend
Friends are special people. Think about what makes a good friend. Talk about different ways that you play with your friends and show them that you care. Then make a poster to show one special way that you're a friend!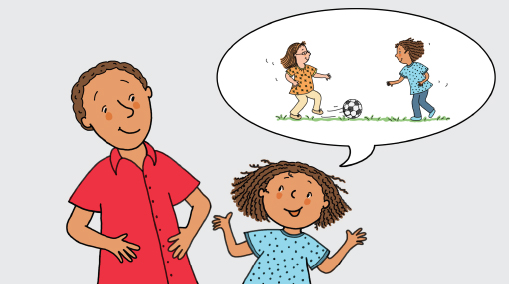 First
Think of ways you like to play with a friend. How do you help each other? When do you share or take turns?

Sometimes it's easy for friends to get along, but not always. What do you do if you and your friend want to play with the same toy? What if you want to play different games?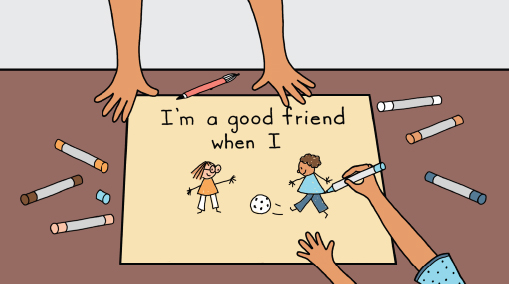 Next
Start your poster. Work together to write the title at the top: I'm a Good Friend When I…

Draw a picture of something you do that makes you a good friend.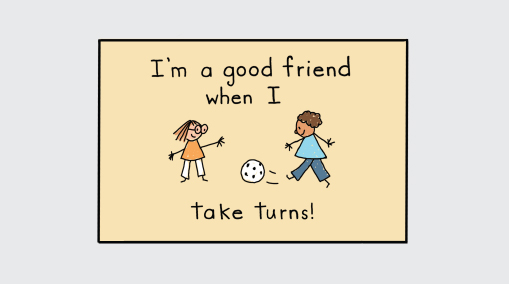 Then
Work together to finish your poster. You may want to add writing to describe your drawing or include decorations.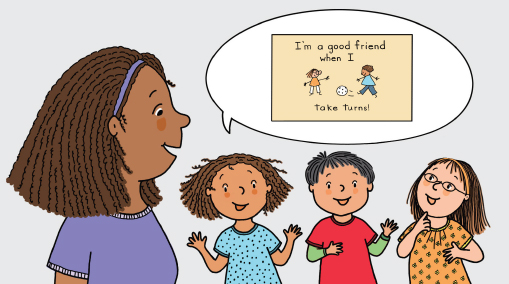 Share at School
You made a friendship poster! Take it to school to share one special way you are a good friend.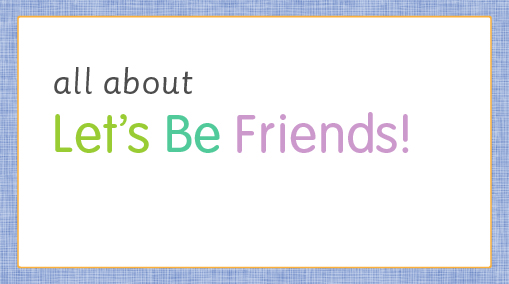 Preschool is a great place for learning how to be a good friend. Children are building friendship skills like showing empathy, sharing, and resolving conflict. They need support and practice as they make friends and play and learn together.

Take a look at the learning inside Let's Be Friends!

Friendship
Friendship skills help children develop healthy relationships with peers and with trusted adults. You can practice these skills together at home.

• Take turns listening and talking with each other.
• Talk about different ways you share.
• Write a thank-you note to a good friend.
• Think and talk about someone else's point of view.

Friendship Skills
Whether it's a shy smile or a direct invitation, most preschool children begin to seek out friendships. Share and model strategies to help your child make and keep friends.

• Look at facial expressions for clues about feelings.
• Invite others to play with you.
• Join in play by focusing on the common activity.
• Take turns in order to share and to solve problems.

VIDEOS & GAMES
Use the Sesame media collection to spark lively conversations about your child's friendships.

Kids Talking about Making Friends – Approaching new friends
What is a Friend? – Being a good friend
Gnorks Play Square Ball – Joining the game
We Worked It Out! – Resolving conflicts

I'm a Good Friend!
With this writing activity, your child will explore important school learning related to friendship:

• Being a friend
• Fair ways to play
• Expanding vocabulary

Share the finished friendship poster to connect the learning back to school!